Gareth Thomas |Athlete |Born 1974 in Wales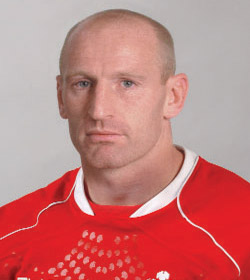 Gareth "Alfie" Thomas is one of the most successful and popular rugby footballers, and was the first Welshman to win 100 international caps in rugby union (now 103.) He started his career as a fullback and centre with Pencoed RFC during his teenage years followed by Bridgend, Pontypridd, Cardiff, Celtic Warriors, Wales Irish Lions and the Cardiff Blues and more recently the Crusaders. In 1999 he scored a Welsh record-equalling four tries in the match against Italy in Treviso. Selected for the 2005 British and Lions tour to New Zealand, he was made captain for the third and fourth tests of the series. He led Wales to victory over England on their way to the 2005 Grand Slam and was named BBC Wales Sports Personality of the Year. In 2010 he represented the Welsh national rugby league team against Italy at the Wrexham Racecourse ground.
Thomas grew up in a small town in Wales, where gay people were invisible and rugby players were idolized. At an early age, his friends sensed he was different, nicknaming him after television's alien life form, ALF. Rugby came first for Thomas, and his tormented feelings about being gay motivated him to compensate by becoming the biggest, strongest, baddest, psycho rugby player on the field. 6'3", 225 pounds, eight teeth knocked out in rough play, with tattoos galore, his secret sexuality stoked a fierce determination to outperform everyone.
In 2001, Thomas married a childhood sweetheart named Jemma, but four years later he confessed to her that he was gay, and they divorced in 2007. As Jemma later said, "it felt like a complete catastrophe, as if my whole world had caved in. But I will always be grateful to him for telling me the truth when he did. He could have waited until I was 50 or 60, when it would have been very hard for me to start over on my own again. But he loved me so much he wanted me to have a second chance, while I was still young enough to take it."
As his marriage was falling apart, Thomas confided in his coach, Scott Johnson, who had already guessed that he was gay. Realizing that Thomas would need all the support he could get, Johnson let some of the other players in on his player's secret and arranged a meeting. As Thomas sat in a bar waiting for them, he was absolutely terrified, wondering what they were going to say. But they came in, patted him on the back and said,"We don't care. Why didn't you tell us before?"
In 2009, Thomas came out publicly in an interview with the Daily Mail. He told of having "all sorts of emotions" since his late teens when he realized he was gay. He also expressed concern, "I don't want to be known as a gay rugby player. I am a rugby player first and foremost. I am a man." He noted that rugby, "is the toughest, most macho of male sports, and with that comes an image."
Thomas's teammates, coaches and management have been supportive. Only once has his sexuality been cause for concern among fans: as he was playing his second game of rugby league for south Wales side Crusaders, he was subjected to homophobic abuse from Castleford fans, for which the Yorkshire club was fined £40,000. In 2010, Thomas was voted top of the Pink List of the 101 Most Influential Gay People in the UK, and Stonewall's "Hero of the Year."
Canada | Česká republika | France | India/Sri Lanka | Japan | Portuguese | South Africa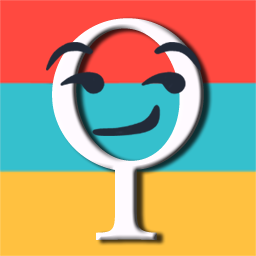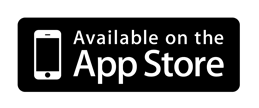 Terms and Conditions
Copyright and Trademark 1993-2019 by Keith Stern